Two Female-led Companies Spearhead a New Welcoming Approach to Women's Golf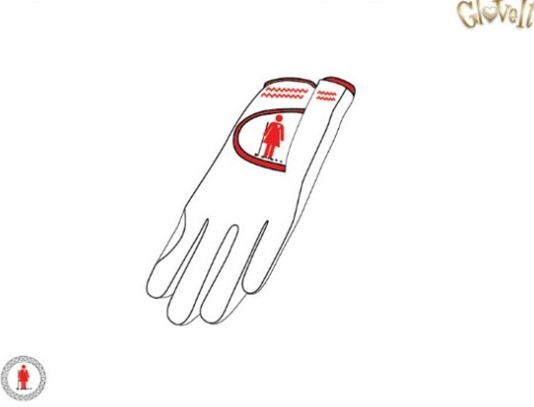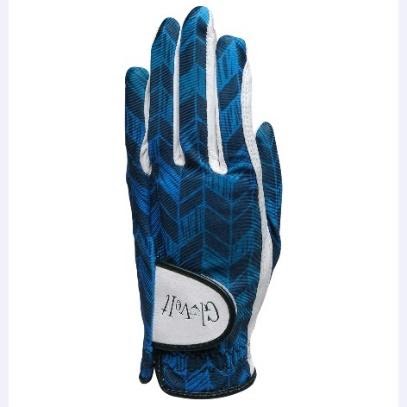 WEST PALM BEACH, Fla. (Nov. 30, 2021) Glove It—known for its creative collections of quality leather golf gloves and golf accessories—has signed on as an  international sponsor of Women's Golf Day will be creating an exclusive WGD-designed collection.
"Adding Glove It to our growing list of sponsors is very exciting for the Women's Golf Day movement," said Elisa Gaudet, founder of Women's Golf Day. "As we gear up for June 7, 2022—our seventh Women's Golf Day—we're thrilled that we can co-create designs and Glove It products with WGD women around the world in mind."
Glove It founder Karen Gleason took her idea from a girls' golf outing to create the company, which produces golf accessories that are both functional and fashionable. Collections include quality leather golf gloves, visors, club covers, shoe bags, golf bags, towels, tote bags, sport totes, tennis backpacks, and tennis totes in a variety of bold patterns and colors. Glove It products are carried by top golf courses, country clubs, and golf specialty stores nationwide, with international distribution in Europe, Canada, Australia, and Asia.
Women's Golf Day is a one-day sporting and community-celebration event that unites women across the globe through golf while transcending race, gender, religion, language, geography, or economic status.
"With more women and girls looking for places to play golf there has never been a better time for a venue to host a Women's Golf Day event," Gaudet added, noting that the National Golf Foundation reported the number of female adult and junior golfers in the U.S. grew by 450,000 in 2020. "Many women simply don't know how to get started or where to play. These events encourage women to participate no matter what their level, even if they never touched a golf club before, and connect them to courses and the community of women who already play.
"It's important for women to find a location, golf course, retail location like PGA TOUR Superstore, or TopGolf, where they know they will be welcome. If they enjoy themselves, they are likely to continue to learn and play," continued Gaudet.
Starting in New Zealand and ending in Hawaii, this 24-hour celebration is held annually on the first Tuesday of June. Participants are encouraged to wear red and white, and share photos and posts, connecting with one another through the power of social media.
For further information on Women's Golf Day visit WomensGolfDay.com
# # #
Women's Golf Day Official Partners: Ahead, Callaway Golf, ClubCorp, FootJoy, GloveIt, Golf Town, Titleist, The R&A, and PGA TOUR Superstore. Women's Golf Day is also proudly supported by: All Square, Annika Foundation, Asian Golf, The California Alliance for Golf, Chronogolf, ClubCorp, EGCOA, European Tour, European Tour Properties, The First Tee, Gallus Golf, The Golf Channel, GolfNow, International Golf Federation, LET, LPGA, LPGA Amateur, Modest Golf Management, NGCOA, NGCOA Canada, PGA of America, PGA TOUR, Players First, Sky Sports, TopGolf, TopTracer, TPC Properties, Troon Golf, Troon International, USGA, WE ARE GOLF, Women & Golf, Women's Golf & Travel, The World Golf Foundation and more.
ABOUT WOMEN'S GOLF DAY:
Women's Golf Day (WGD) is a global movement that Engages, Empowers, and Supports women and girls through golf and facilities them learning the skills that last a lifetime. The one-day, four-hour event, has now taken place at more than 1000 locations in nearly 80 countries since its inception in 2016, and has introduced thousands of new golfers to the sport. WGD is the fastest-growing female golf development initiative.
In 2021, WGD's primary hashtag, #WomensGolfDay, received more than 87 million global impressions to nearly 37 million people viewing WGD content. Women's Golf Day is unique, there is nothing like it in sports, a one-day sporting and community celebration event that unites women through golf across the globe for 24 hours straight transcending gender, race, religion, language, geography, or economic status.
To find us online visit: www.womensgolfday.com
To follow us on social media: @womensgolfday #WomensGolfDay #WGDunites
All are welcome to participate in Women's Golf Day except where prohibited by law. Women's Golf Day does not discriminate against anyone based on sex, race, color, religion, ancestry, national origin, disability, medical condition, genetic information, material status or sexual orientation.
ABOUT GLOVE IT:
Glove It is the leading manufacturer of women's golf, tennis, and active lifestyle accessories. Their collections include quality leather golf gloves, visors, club covers, shoe bags, golf bags, towels, tote bags, wristlets, carry all bags, tennis backpacks, totes, and pickle ball sling bags. Setting Glove It apart from other golf manufacturers is their well-coordinated product line in fun prints and styles from solids, florals, and animal prints. Glove It is a two-time award winner of the Best New Products at the PGA Merchandise Show.
MEDIA CONTACTS:
Karen Moraghan kmoraghan@hunter-pr.com (908) 963-6013
Kristen Hunter khunter@hunter-pr.com (831) 375-1747
Sponsorship inquires: marketing@womensgolfday.com